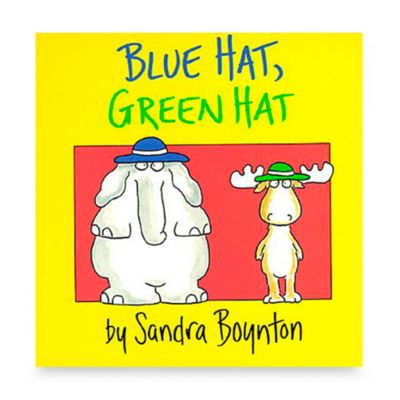 Blue Hat Green Hat by Sandra Boynton
Related Searches:
Similar Products:
Azul el Sombrero Verde el Sombrero (Spanish Translation of Blue HatGreen Hat Book)
Price:
$5.99
Brand:
Sandra Boynton
Translated into Spanish, this story has serious silliness for all ages. This whimsical and hilarious book features nontraditional texts and characters that have been printed on thick board pages and are sure to educate and entertain children of all ages.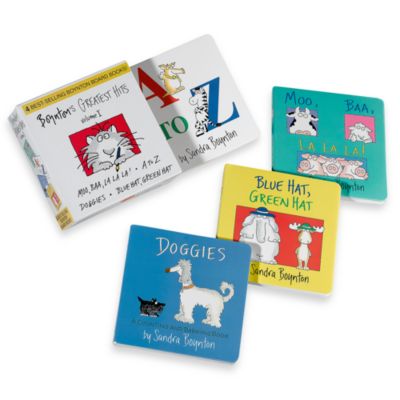 Boynton Books Greatest Hits Volume I
Price:
$23.99
Brand:
Sandra Boynton
Categories:
Baby & Kids > Infant Toys (Ages 0 - 3 Years) > Books & Media
The ultimate set for Boynton fans, here are four of her seriously silly best-selling board books in their own sturdy boxed set. Set includes A to Z, Doggies, Blue Hat Green Hat and Moo Baa La La La!