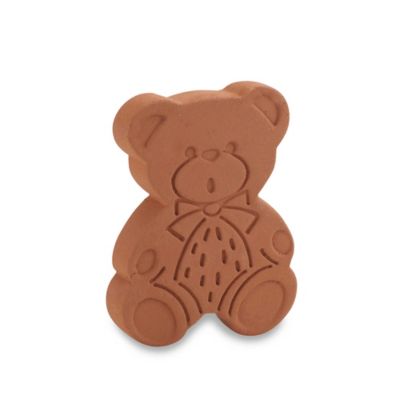 Brown Sugar Bear
Each Brown Sugar Bear comes with a recipe.
SKU # 11452698
bear
I love my new bears. I had apples but could not find them, so now I have bears.
August 11, 2014
Cute!
What a great idea! Each time I use some brown sugar, I just soak the terra cotta bear again and drop it in and seal the canister. The brown sugar is soft and easy to use the next time :) This one was a replacement; I have had my other one for over 18 years.
August 6, 2014
Everyone Should Have One!
I've had my sugar bear for years, and could not do without it! I like to buy them for new brides.
January 18, 2014
terra cotta bears
Great item. The hot humid weather is just around the corner and these will help keep food stuffs fresh.
May 23, 2013
Very Sweet
As a baker, for years, I had issues with my brown sugar getting hard and almost unusable. We don't have a microwave (nor will we be getting one), so it was difficult to soften. The brown sugar bear keeps my sugar super soft and fresh! So easy to use and super cheap! Can't believe it took me all these years to figure this out!
December 27, 2012
Related Searches:
Similar Products:
Also check out:
$19.99

Exclusively Ours

(38 Reviews)

$9.99

Beyond Value

(29 Reviews)

$24.99 - $29.99
(48 Reviews)
$9.99 - $16.99
(10 Reviews)

$7.99

$4.99

Clearance!

(2 Reviews)

$14.99 - $49.99
(20 Reviews)