"Vivitar® Laptop Cooling Pad" Is Not Available for Sale Online.
We have provided the content below as informational. Please view additional items Customers also viewed.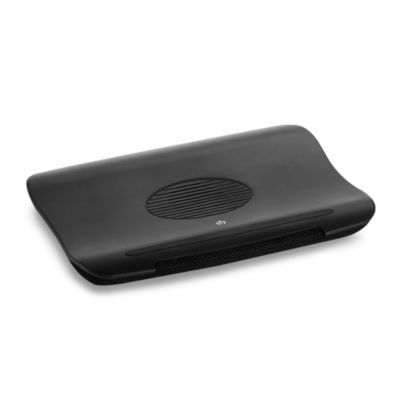 Vivitar® Laptop Cooling Pad
Related Searches:
Similar Products:
No adapters required; uses USB port (USB cable not included)
Reduces risk of overheating by adding a cushioned layer and fan between laptop and lap
Measures 16" L x 10 1/4" W
One-year manufacturer's warranty
Imported
SKU # 40199924
Vivitar® Laptop Cooling Pad
6
7
Breaks easily
I bought this a year ago for my laptop, and while it seems to help somewhat with cooling, the fan box snaps clean off if the cooling pad is dropped with a laptop on it. I couldn't glue it back on, either.
July 1, 2014
Vivitar Laptop Cooling Pad
Lightweight and does an excellent job of keeping your lap cool.
December 4, 2013
It does the job.
I've had this cooling pad for approximately 3 months and it does exactly what I wanted it to do. I spend many hours at a time using my laptop on my lap while sitting on the sofa or in bed. My laptop was getting dangerously hot and very uncomfortable. This does the job of keeping the laptop cool. In addition to the fan built into the pad, the concave top helps the air from the laptop's own fan circulate out, and the cushions underneath make it comfortable on my lap even after 4 to 5 hours of use.
September 13, 2013
breaks easily
The fan worked the first time when I plugged the USB cord in to my computer (some other reviews said it didn't). My laptop has a bad design so it gets really hot, really quickly. Even though it seems the fan is supposed to blow air on to the computer, I can still feel warm air on my lap when using my computer. It also breaks easily. The whole thing slipped and as I went to catch it as it slid down my legs (so not completely dropping it outright), the fan completely broke off the bottom. The fan still works, and I guess I can just glue it back on, but it's unfortunate that such a slight amount of force could completely break off the fan. Not very well made.
August 27, 2013
Fan didn't work, Laptop slid around
The BBB website says that the USB cord is not included. I was happy but also confused when I found that my cooling pad did in fact have a USB cord attached to the bottom. Unfortunately, the fan did not work when I plugged the USB cord into my laptop. I tried three different USB ports, and computer never detected it. Without use of the fan, my lap got hot through the pad. Lastly, I had to slid my laptop around on the pad to find the 'sweet spot'. Will be returning this product.
July 21, 2013
the price is right
Great little lap desk, definitely keeps my computer cool and elevates it just enough for comfort
September 14, 2012
Changed My Life!
I LOVE the Vivitar Laptop Cooling Pad! I like to read my email and even work online IN BED when I wake in the mornings. We all know that the bed is not ideal for a laptop. Mine kept getting TOO HOT and freezing up. I thought that I was going to have to order a new computer, but all that I needed was this cooling pad that keeps my computer cool for hours. And hook-up is so simple: just plug it into your usb portal.
August 19, 2012
Last Viewed Items
$11.99 Each

Clearance!

(3 Reviews)