1/6 cttw White Diamond Silver Hoop Earrings
1 Reviews
Free Standard Shipping
Price:
$79.99
Categories:
More > Wedding > Bridal Party Gifts
These beautiful hoop earrings are encrusted with diamonds that give them an irresistible sparkle. They're inlaid in an intricately crafted .925 sterling silver for a gorgeous, sophisticated, look.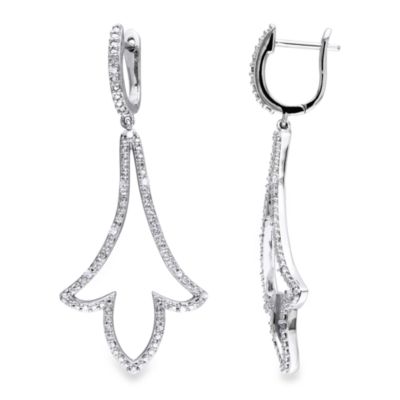 Sterling Silver 1/6 cttw Diamond Drop Dangle Fleur-de-Lis Pin Earrings
Price:
$119.99
Categories:
More > Fine Jewelry > Birthstones
An unusual shape makes these bold earrings beautiful and unique. Round-cut diamonds in 4-prong settings edge a small hoop; below dangles a graceful large loop in a fleur-de-lis shape, edged with more elegant diamonds.