Denby Fire 14-Ounce Curved Mug in Stripe
Price:
$32.99
Brand:
Denby
Denby's Fire Stripes dinnerware features rich, warm colors for a very stylish table setting. Vitrified stoneware construction with hand-applied glaze ensures long-lasting durability.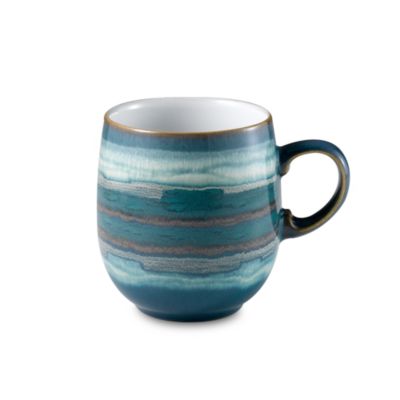 Denby Azure Coast 14-Ounce Large Curve Mug
Price:
$32.99
Brand:
Denby
With cool aquamarine hues, this dinnerware will make you feel as if you're enjoying your meal at a beach house. The subtle wave pattern sets this stoneware apart from the rest.