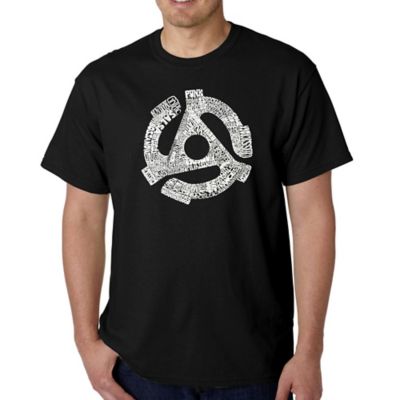 Men's Medium Word Art 45 Adapter T-Shirt in Black
Price:
$19.99
Sizes:
SMALL
,
MEDIUM
,
LARGE
,
XLARGE
,
XXLARGE
,
XXXLARGE
Categories:
Featuring a retro record player adapter for 45 rpm records. The cool image on the Men's Word Art 45 Adapter T-Shirt is created using only words. Made of 100% cotton for a comfortable fit.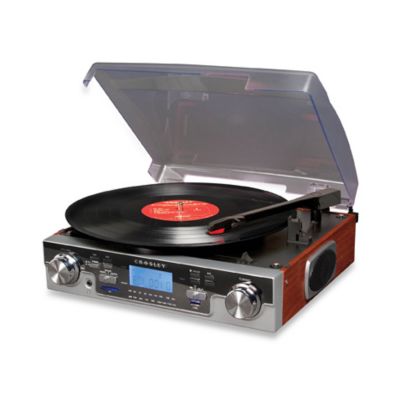 Crosley USB and SD Tech Turntable CR6007A - Mahogany
Price:
$99.99
Brand:
Crosley
Categories:
More > Audio & Electronics > Turntables & Vinyl Records
Easily convert your old 33, 45 or 78 speed vinyl to a USB or SD card with this unit. It features dynamic full range stereo speakers, an AM/FM radio, and an auxiliary output to connect portable MP3 players.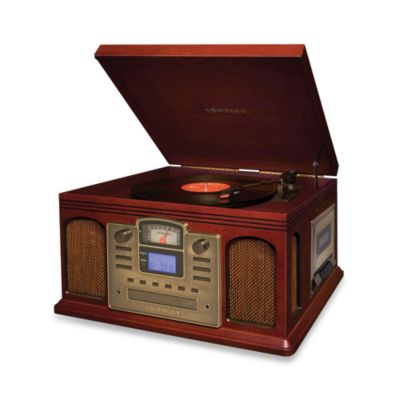 Crosley Turntable, CD and Cassette Unit CR2405A in Cherry
Price:
$299.99
Brand:
Crosley
This unit makes listening to any music format or transferring albums and cassettes to CDs simple, with one touch CD recording. The turntable features three speeds: 33, 45 and 78. The CD player is programmable and the unit also has an AM/FM radio.