Waterford® Lismore Nouveau Stemless Crystal 8-Ounce White Wine Glasses (Set of 2)
Price:
$119.99
Brand:
Waterford
Categories:
The eternal Lismore pattern goes trendy with the Lismore Nouveau stemless wine glasses. Purposefully designed for specific types of wine, these lead crystal vessels allow the wine to breathe while the aroma takes shape.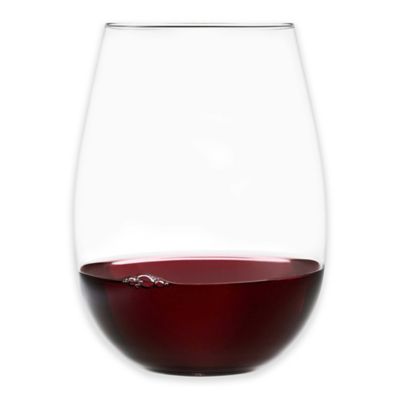 Ravenscroft® Crystal Stemless 17-Ounce Wine Glass in (Set of 8)
Price:
$49.99
Brand:
Ravenscroft
Categories:
Dining > Barware & Stemware > Wine Glasses
Ravenscroft crystal stemless wine glass is ideal for enjoying Bordeaux, Cabernet or Merlot to its fullest. Elegant, lead-free glassware is designed and produced in Europe and will be an elegant addition to your cabinet.