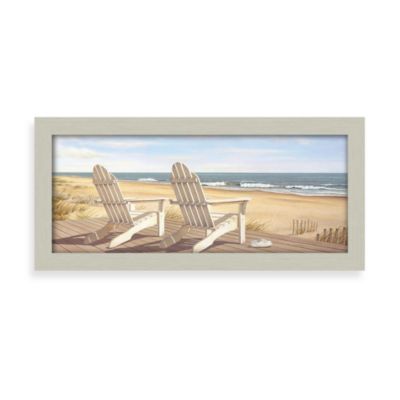 Hampton Beach Chair Wall Art
You'll instantly feel relaxed every time you see this image of two adirondack chairs facing a calm sea. The chairs cast soft shadows and the beach grass waves in a gentle breeze.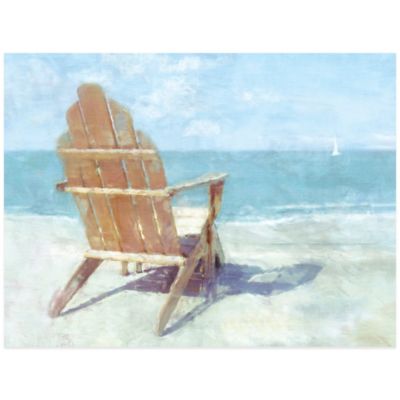 View West Wall Art
An empty Adirondack chair waits for you on the beach in this View West Wall Art. Drenched in sun, the scene has a hazy, sleep quality, with a boat drifting far out at sea. It evokes summer completely.