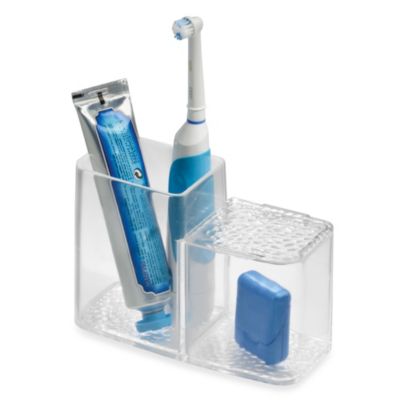 InterDesign® Rain Countertop Organizer
Price:
$6.99
Brand:
Interdesign
Categories:
This handy Countertop Organizer is made of a textured, durable, clear plastic. Holds taller items in the open compartment such as toothpaste and toothbrush and the smaller compartment with a lid can keep items such as floss or cotton balls.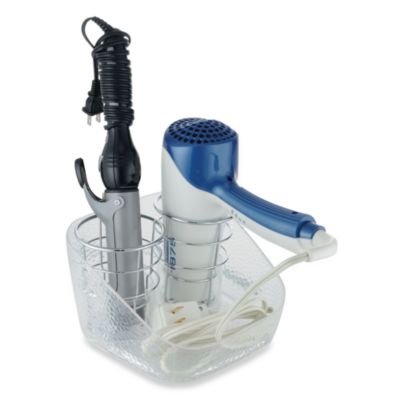 InterDesign® Rain Hair Tool Organizer
Price:
$19.99
Brand:
Interdesign
This convenient vanity organizer holds both a hair dryer and a flat/curling iron. It is designed to hold the cords in the bottom to keep your countertop clutter free.