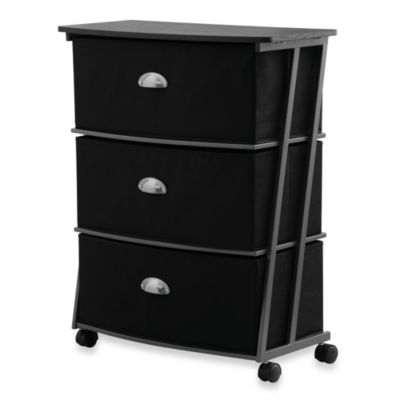 Wide 3 Drawer Storage Cart by Studio 3B™ in Black
Price:
$59.99
Brand:
Studio 3B
Add convenient, lightweight, portable storage space to any room with this drawer cart featuring a steel frame in a Z formation on each side. Cart has convenient fabric drawers and a solid work surface on top.
Studio 3B™ 3 Drawer Storage Cart in Black
A place for everything, and everything in its place - easier said than done in a tiny dorm room. But with a little ingenuity and the right tools, you can manage to store a lot more in your room than you'd think.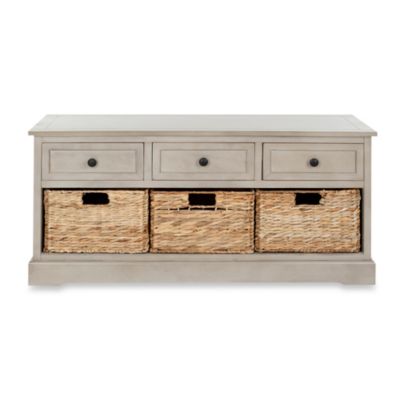 Safavieh Damien 3-Drawer Storage Unit in Black
Price:
$299.99
Brand:
Safavieh
The immense style and functionality of the Damien 3-Drawer Storage Unit is certain to transform any space it occupies. Spacious and versatile, it is perfect for stowing away and organizing essentials in its 3 drawers and 3 ample wicker baskets.