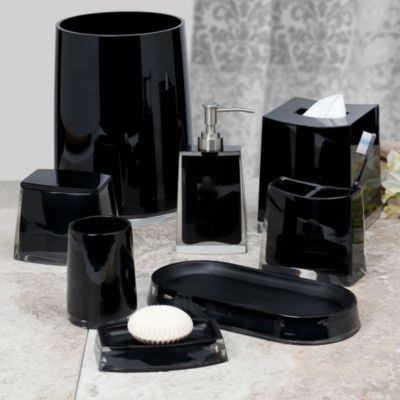 Architectural Black Bath Toothbrush Holder
The simple, clean lines and modern look of the Architectural Black Bath Ensemble will give your bathroom an instant update. Toothbrush Holder measures 5 1/2" x 3 1/2" x 5". Constructed of durable resin. Pieces sold separately.
Angles Contemporary Bath Tissue Holder in Black
The sleek angles of this contemporary ceramic tissue holder will give your bathroom a modern edge and fresh look. Measures 7.75" L x 7.75" W x 7.75" H. Black ceramic construction.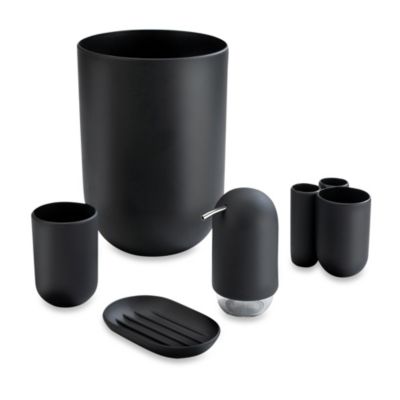 Umbra® Touch Bath Toothbrush Holder in Black
The Touch Bath Ensemble exhibits a smooth, simple design with a "soft touch" coating and a pop of color. Its contemporary look will add appeal and style to your bathroom.