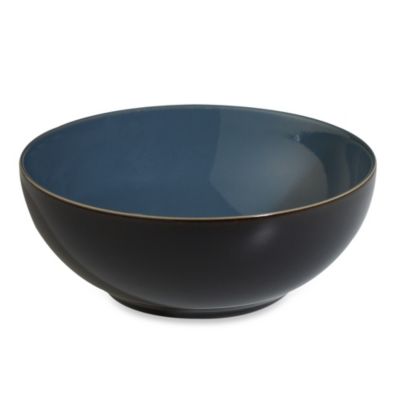 Denby Duets Soup/Cereal Bowl in Black/Blue
Price:
$17.99
Brand:
Denby
Denby's bold, two-tone casual dinnerware is built to last. Duets' chip resistant stoneware is crafted to withstand dishwasher, microwave, and oven use, and its clean lines, color, and contemporary style make it ideal for entertaining or everyday use.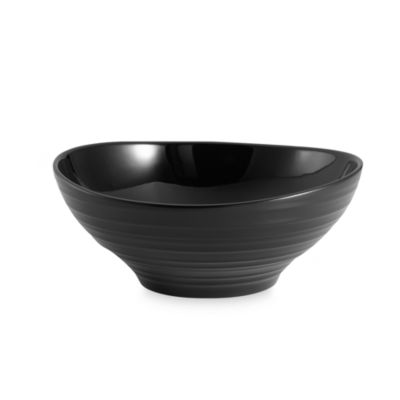 Mikasa® Swirl Cereal Bowl in Black
Price:
$9.99
Brand:
Mikasa
Mikasa® Swirl's rich, double finish, with its smooth and glossy surface in the center and ribbed, matte rim, sets a striking and original table. But it's the clean lines rendered in a rustic, earthy pattern that truly make this collection unique.