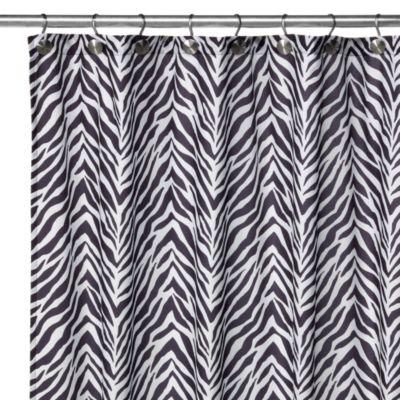 Watershed® Single Solution™ 2-in-1 Zebra Fabric Stall Shower Curtain in Black/White
Price:
$24.99
Brand:
WaterShed
This 2-in-1 shower curtain is both fashionable and functional. It features a stylish contemporary design and it doesn't even need a liner!
Westerly Black 54-Inch x 78-Inch Shower Stall Curtain
This solid fabric shower curtain features understated stripes of finely textured waffling and is equipped with rust-proof metal grommets. It's the perfect way to add a touch of refinement to your shower.