Lighthouse Window Curtain Swag in Blue
The ocean is never too far away with these colorful, nautical tiers embroidered with lighthouses and sailboats. The border is framed with a navy blue ribbon accent.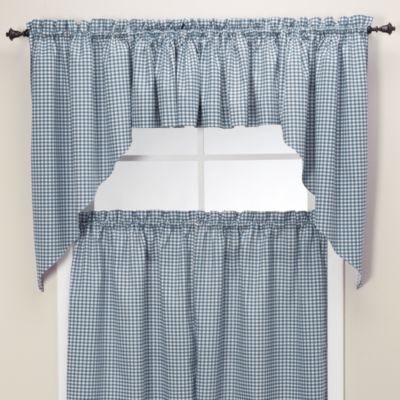 Gingham Swag Valance in Blue
Traditional gingham is a colorful addition to any kitchen window. Adds old-fashioned charm to any decor.
Forget-Me-Not 38-Inch Window Curtain Swag Pair in White/Blue

These fine, floral-embroidered window tiers naturally invoke warm memories of the past. Simple in design, this classic look will fit gracefully into any room.

]