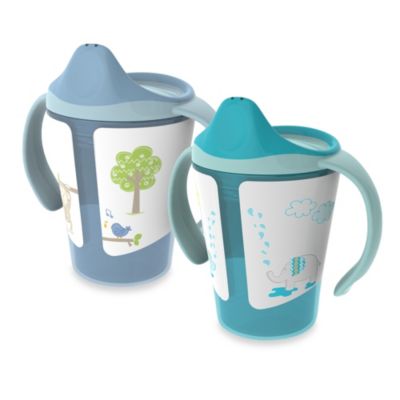 Born Free® 6 oz. Training Cups in Blue/Turquoise (Set of 2)
Price:
$9.99
Brand:
Born Free
Categories:
Encourage your growing baby's independence with the Born Free 6 oz. Training Cups. Designed with easy-to-hold handles, this fun, spill-proof training cup features a soft, teething-friendly spout that eases your little one's transition to big kid cups.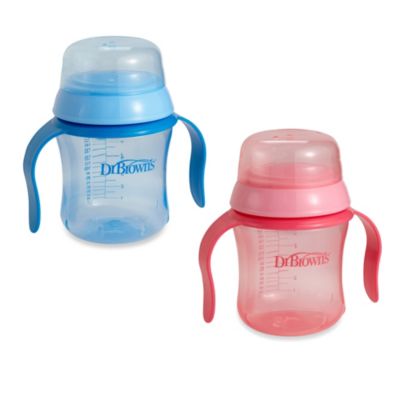 Dr. Brown's® Spill Proof 6-Ounce Training Cup - Blue
Price:
$5.99
Brand:
Dr Browns
Colors:
blue, pink
Categories:
A perfect starter for your baby's transition from bottle to cup, the Dr. Brown's training cup has a soft spout that helps little ones make a successful progression.