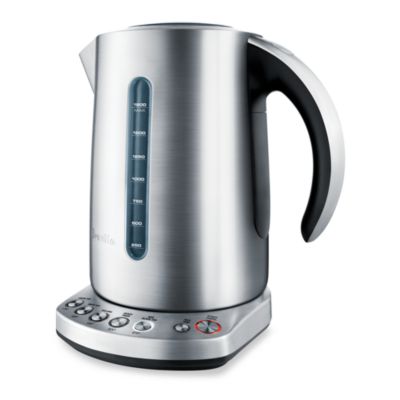 Breville® Variable Temperature Kettle™ BKE820XL
Price:
$129.99
Brand:
Breville
Perect for serious tea lovers or French press drinkers, this electronic tea kettle boasts five pre-set brewing temperatures for precise brewing temperatures of specific drinks: green tea, white tea, oolong tea, French press and black tea/boil.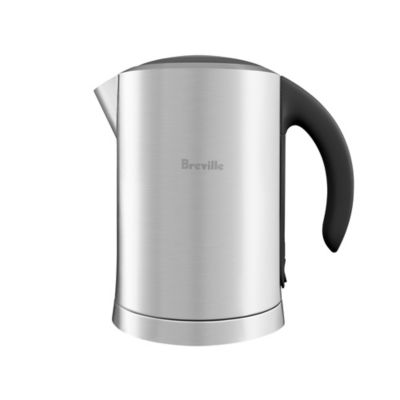 Breville® Ikon Stainless Steel Electric Kettle
Price:
$79.99
Brand:
Breville
No more waiting ages and ages for water to boil on your stovetop. Breville's electric tea kettle boils up to 1 4/5-quarts of water in less than a minute.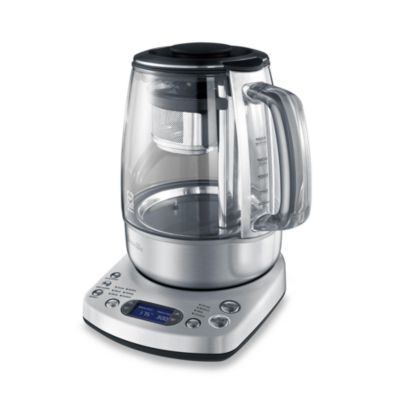 Breville® One-Touch 51-Ounce Electric Tea Kettle
Price:
$249.99
Brand:
Breville
Categories:
Holiday & Gifts > Gift Shop > Gifts for the Kitchen
This tea maker brews teas in no time with a simple push of a button with this electric tea kettle. It features convenient pre-set brewing functions and a magnetic stainless steel tea basket that attaches to the jug post for silent auto steeping.