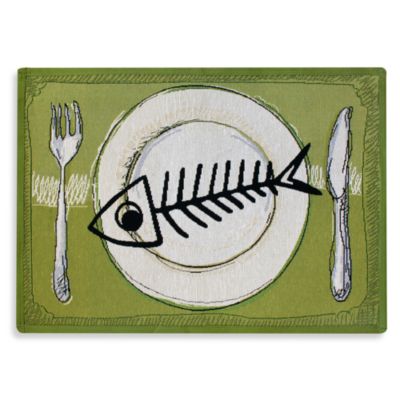 PB Paws Pet Collection Meow Meal 19-Inch x 27-Inch Pet Mat in Multi
Price:
$19.99
Brand:
Park B. Smith
Categories:
This adorable indoor/outdoor tapestry pet rug is ideal for keeping your cat's food station neat and clean. It features a drawing of a place setting, complete with knife and fork, with a fish bone served up and ready to be devoured.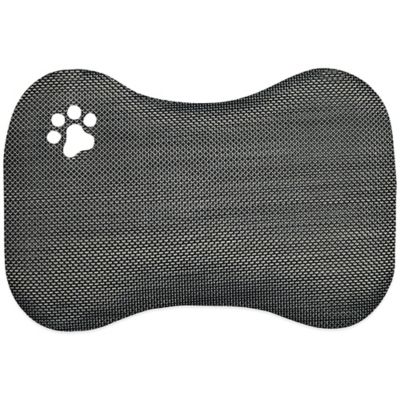 Pet Bowl 16-Inch x 24-Inch Placemat in Black
Beautiful as it is functional, pet mat features a unique design to let your dog eat or drink in eye-catching style. Easy-to-clean mat also helps prevent water or food spills from dirtying up your floor and features a non-skid backing to keep it in place.