Also Showing Categories: Usb Charging for Laptops, Charge a Laptop with Usb, Charge from Usb on Laptop
Vivitar® USB Charging Station
Price:
$9.99
RRP:
$19.99
Categories:
More > Utility & Home Improvement > Electrical & Batteries
This USB Charging Station plugs into any wall outlet to provide 2 USB ports and 2 electrical outlets for charging and powering your devices. Great for laptops, smartphones, digital cameras, mp3 players and more.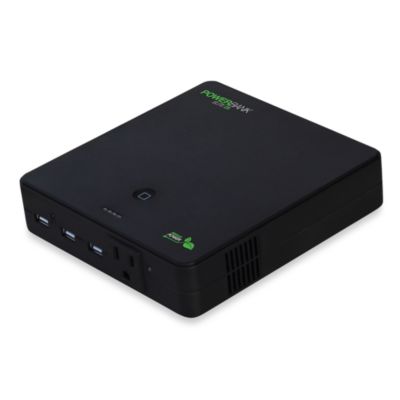 Nature Power Power Bank Elite 25
Price:
$249.99
Brand:
Nature Power
Categories:
More > Electronics > Tablet & Phone Accessories
The portable Power Bank Elite 25 uses the latest lithium battery technology and integrates it with both USB and AC power outlets to let you charge most laptops, tablets, mobile phones, small fans, GPS systems, eReaders, and much more.
Nature Power Power Bank Elite 15
Price:
$149.99
Brand:
Nature Power
Categories:
More > Electronics > Tablet & Phone Accessories
The portable Power Bank Elite 15 uses the latest lithium battery technology and integrates it with both USB and AC power outlets to let you charge most laptops, tablets, mobile phones, small fans, GPS systems, eReaders, and much more.

]