Mayfair® Elongated White NextStep® Child/Adult Toilet Seat with Whisper Close
Price:
$44.99
Categories:
Baby & Kids > Bath & Potty > Potty
This unique and versatile toilet seat is a 2-in-1 seat for both adults and children. Perfect for potty training, it features a built-in potty seat that features sta-tite bolts for easy installation and a no-more slam, whisper close. .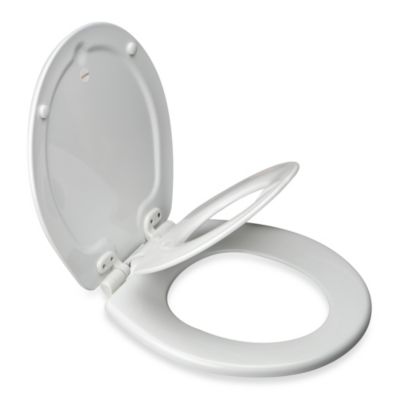 Mayfair® Round White NextStep® Child/Adult Toilet Seat with Whisper Close
Price:
$39.99
Categories:
Baby & Kids > Bath & Potty > Potty
This unique and versatile toilet seat is a 2-in-1 seat for both adults and children. Perfect for potty training, it features a built-in potty seat that features sta-tite bolts for easy installation and a no-more slam, whisper close.

]