Battery Operated 5 Pure White LED Ice Lights Set with Timer
Price:
$17.99
Categories:
This eye-catching, battery-operated light set features 5 icicle-shaped pure white LED lights strung 4" apart along a 2.33' white wire. For indoor or outdoor use, it comes with a timer for convenient automatic operation all through the holiday season.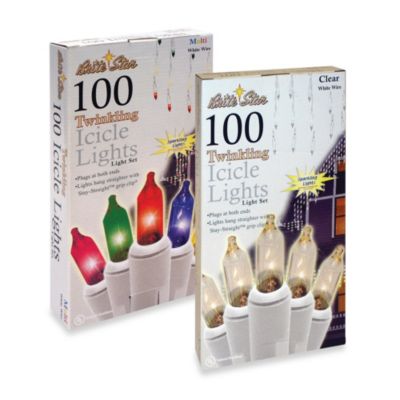 Bright Star 100-Count Twinkling Ice Lights
Price:
$13.99
Categories:
Holiday decorating is made easy with net lights. Ours feature 150 multicolor or clear LED lights with green wire. Throw over a tree or bush and watch the lights twinkle.