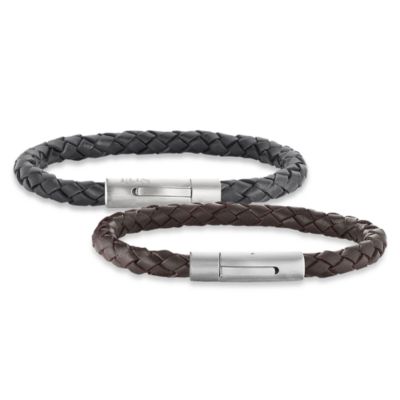 STEL™ Leather Braided Thin Bracelet w/Stainless Steel Clasp 8.5-Inches
Price:
$29.99
Brand:
STEL
Colors:
black, brown
Comfortable style perfect for everyday wear. This thin leather braided bracelet features a secure clasp made from the highest grade 316L stainless steel. Light, smooth, classic design is a wonderful addition to any collection. 8.5-inches.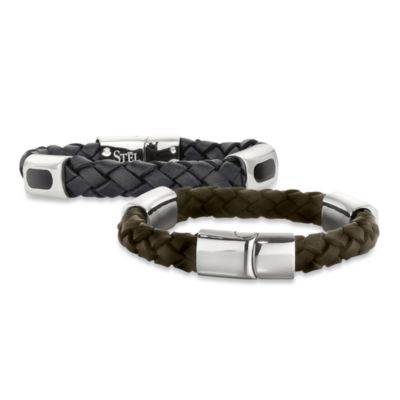 STEL™ Braided Leather 8.5-Inche Bracelet w/Stainless Steel and Enamel Accent Clasp
Price:
$49.99
Brand:
STEL
Colors:
black, brown
Claim your own style with this striking braided leather bracelet. Features a gleaming designer clasp crafted using the highest quality 316L stainless steel and finished with a enamel accent that adds a touch of irresistible elegance.