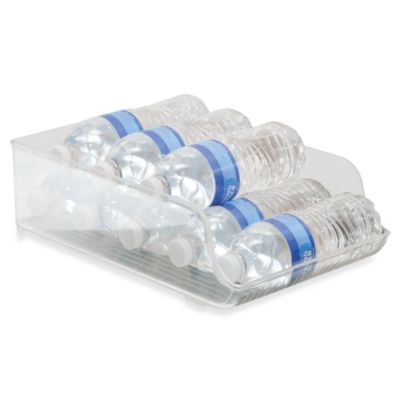 Fridge Binz™ Water Bottle Holder
Price:
$14.99
Categories:
Storage & Cleaning > Kitchen & Bath Storage > Kitchen Storage
Fridge Binz™ is an ideal storage solution for your refrigerator. Keep your water bottles neat and organized while saving space. Made with clear, durable resipreme™ plastic with ribbed detailing and built-it in feet. Measures 13 ½" L x 9" W x 4" H.
The EX® Limited Edition Kitchen Knife Set by Raffaele Iannello in Chrome
Price:
$99.99
Categories:
Kitchen > Cutlery > Block & Starter Sets
This kitchen knife set will definitely catch everyone's eye. The unique knife holder is made of durable ABS plastic and boasts form fitting, clear protective knife sheathes and an innovative magnetic suspension system that firmly holds cutlery in place.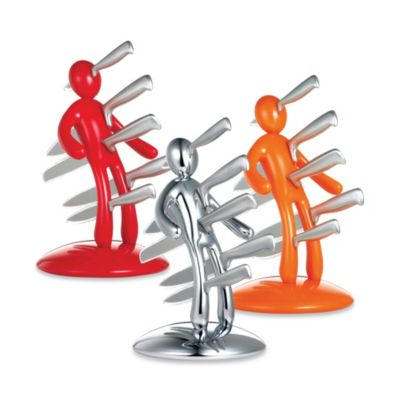 The EX® Second Edition Kitchen Knife Sets by Raffaele Iannello
Price:
$79.99
Colors:
apple green, black, blue, orange, red, white
Categories:
Kitchen > Cutlery > Block & Starter Sets
These kitchen knife sets will definitely catch everyone's eye. The unique knife holder is made of durable ABS plastic and boasts form fitting, clear protective knife sheaths and an innovative magnetic suspension system.

]