BasketMate Basket Expander in White
Price:
$9.99
Categories:
Bed & Bath > Bath Organization & Furniture > Hampers
Clever double-ended drawstring mesh bag design quickly attaches to the top of any laundry basket with a rim to double it's storage capacity and allows you to easily transport dirty or clean clothes to the laundromat or laundry room without any spillage.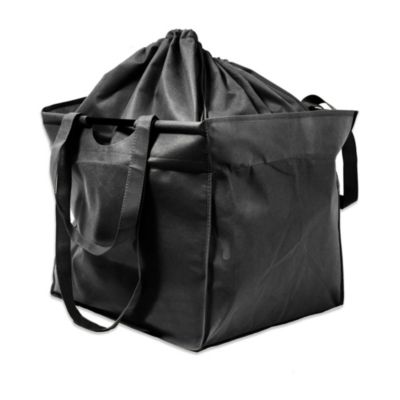 The Gargantote™
Price:
$12.99
Categories:
Storage & Cleaning > Closet Storage > Clothing Storage
Put the Gargantote™ to use in a variety of ways. With its tote-like appearance and nifty basket structure, this grow-as-you-go tote can be used as a laundry hamper, as well as a moveable storage container for clothes, toys, office supplies and more.