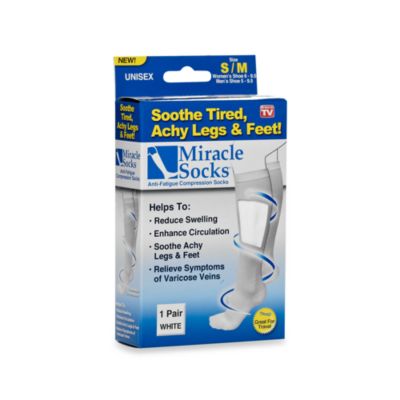 Miracle Socks White Anti-Fatigue Compression Socks
Price:
$9.99
Sizes:
SMALL/MEDIUM
,
LARGE/XLARGE
Categories:
More > Beauty > Foot Care
The perfect pair for people who suffer from leg/foot pain, poor circulation and swollen lower extremities, these anti-fatigue compression socks help to reduce inflammation, enhance blood flow, and provide soothing relief.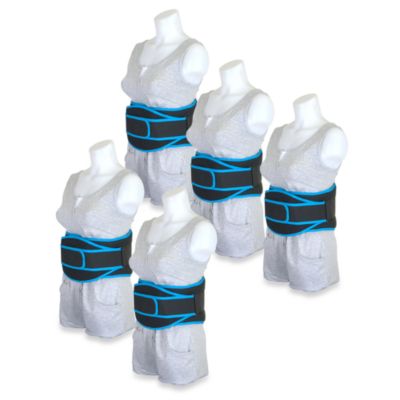 Drive Medical ActiveCare VerteWrap Low Profile Back Brace - Large
Price:
$299.99 Each
Sizes:
SMALL
,
XLARGE
,
XXLARGE
Categories:
Home > More > Wellness > Lifestyle Solutions
Extra support you can count on to stay feeling great. ActiveCare offers a perfect solution for back support. This lightweight brace is designed to support the lumbar area of the back, located on the lower part of the spine. Rigid inside and outside panels designed to enhance the amount of compression, comfortability and provide consistent and constant pain relief. By stabilizing the back after surgery, it naturally provides pain relief and encourages proper posture. Made with strong, flexible and breathable nylon, a perfect material for patient comfort. Convenient pull straps allows for easily adjusting to different people. Hook and loop fasteners make it easy to put on and take off. Designed for anyone that needs extra back support and can be used any time of the day, even during a workout. 1-year warranty. Imported.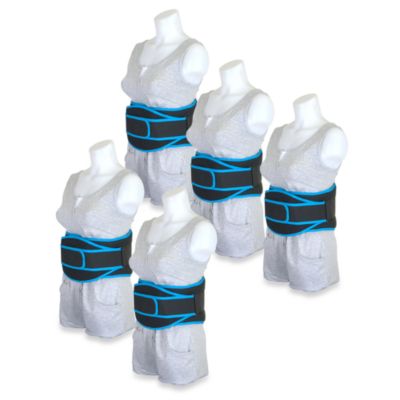 Drive Medical ActiveCare VerteWrap Low Profile Back Brace - Medium
Price:
$299.99 Each
Sizes:
SMALL
,
XLARGE
,
XXLARGE
Categories:
Home > More > Wellness > Lifestyle Solutions
Extra support you can count on to stay feeling great. ActiveCare offers a perfect solution for back support. This lightweight brace is designed to support the lumbar area of the back, located on the lower part of the spine. Rigid inside and outside panels designed to enhance the amount of compression, comfortability and provide consistent and constant pain relief. By stabilizing the back after surgery, it naturally provides pain relief and encourages proper posture. Made with strong, flexible and breathable nylon, a perfect material for patient comfort. Convenient pull straps allows for easily adjusting to different people. Hook and loop fasteners make it easy to put on and take off. Designed for anyone that needs extra back support and can be used any time of the day, even during a workout. 1-year warranty. Imported.

]