iHM59 Rechargeable Color Changing Mini Speaker
Price:
$19.99
Brand:
iHome
Categories:
This rechargeable color changing mini speaker works with any 3.5 mm headphone jack. It can play audio from your iPod®, iPhone®, iPad®, computer, hand held games and other audio devices equipped with a 3.5mm audio jack.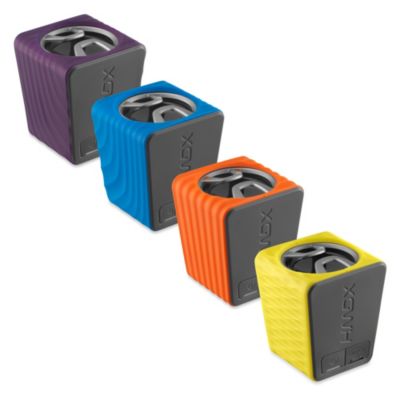 HMDX® Burst™ Portable Rechargeable Speaker
Price:
$14.99
RRP:
$19.99
Brand:
HMDX
Colors:
blue, orange, purple
Categories:
This stylish, portable speaker works wirelessly with most all iPod, iPad and iPhone models, Kindle, Android phones and laptop computers. Features a durable, rubberized soft silicone exterior and a retractable 3.5 mm cord that plugs into any stereo jack.