Croscill® Barron Soap Dish in White
Price:
$7.99
RRP:
$15.99
Brand:
Croscill
This stylish boutique tissue holder will add a modern touch to your bathroom. Made of heavy-duty plastic, tissue holder is eye-catching in a stunning white and metallic tones.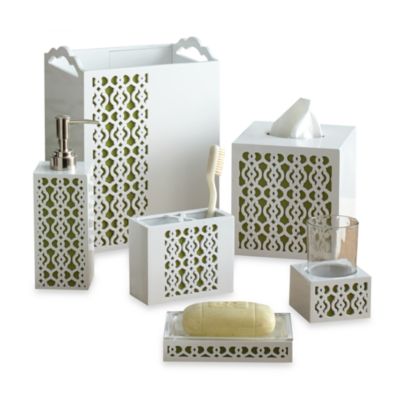 Croscill® Paradise Bath Soap Dish
Price:
$7.99
RRP:
$14.99
Brand:
Croscill
The Croscill® Paradise Collection will bring the beauty of paradise to your bathroom. The unique design features a pop of vibrant green that comes thru the open space of a beautiful white cut-out pattern.