Cambria® Complete Brass 36-Inch in 70-Inch Double Rod Extension Kit
You can use the 36" - 70" Double Rod Extension Kit to add extra length to the Cambria 38" - 48", 48" - 88" and 88" - 144" double curtain rods. Double rods are great for layering and grommeted panels.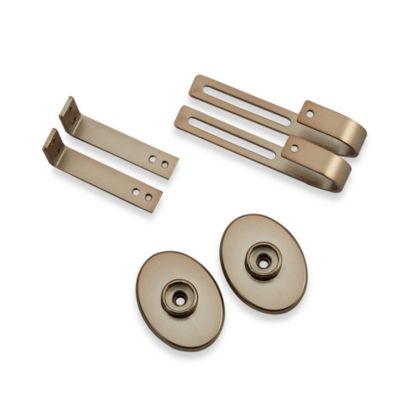 Cambria® Premier Complete Warm Gold Inside Mount Brackets (Set of 2)
Let the soothing, warm gold color of the Premier Complete decorative window curtain hardware bring style and elegance to your window treatments. Adjustable curtain rods, brackets, extension rods, finials, clip rings and holdbacks are available.