Also Showing Categories: Wake from Sleep Alarm Clock Ipod
Disney Loves iHome Dual Alarm Clock Speaker Systems
Price:
$49.99
Brand:
iHome
Colors:
blue/green, green, red
Categories:
Home Decor > Clocks > Alarm Clocks
Disney Loves iHome Dual Alarm Clock Speaker Systems allow your child to wake and sleep to your iPod®. Dual alarm system allows two separate wake times. Universal dock charges and plays docking iPod® models. Gentle wake buzzer alarm.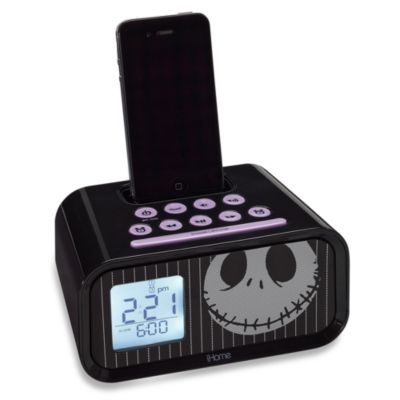 Disney Loves iHome Jack Skellington Dual Alarm Clock Speaker System
Price:
$49.99
Brand:
iHome
Categories:
Home Decor > Clocks > Alarm Clocks
Disney Loves iHome Dual Alarm Clock Speaker Systems allow your child to wake and sleep to your iPod®. Dual alarm system allows two separate wake times.

]