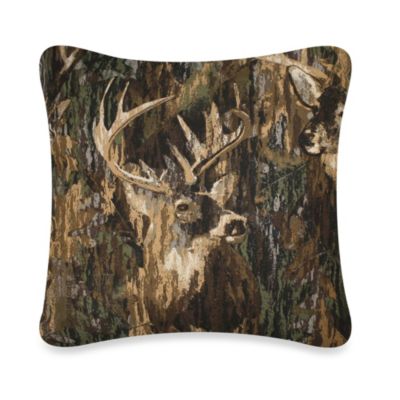 Browning Whitetails 16-Inch Square Toss Pillow
Create a rustic cabin look in your bedroom with the Browning Whitetails 16" Square Toss Pillow. With a camo deer border imagery to a green texture, the toss pillow is the perfect accent to the Browning Whitetails Comforter Set.
Donna Sharp Denim Square Deer Toss Pillow
Price:
$49.99
Brand:
Donna Sharp
Picking up the denim and navy blue of the Denim Square collection, this 20" x 20" toss pillow features a charming doe and buck that capture the cozy, homespun appeal of the Denim Square Quilt.