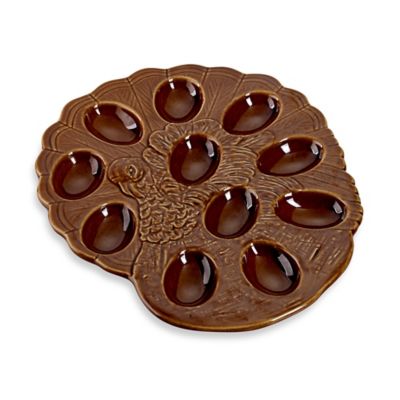 Boston International Turkey Deviled Egg Platter
Price:
$14.99
Brand:
Boston International
Enhance the bounty of food you've prepare for Thanksgiving by setting the table with the Turkey Deviled Egg Platter from Boston International. Shaped like a turkey, the plate has 12 individual spaces to conveniently hold deviled eggs.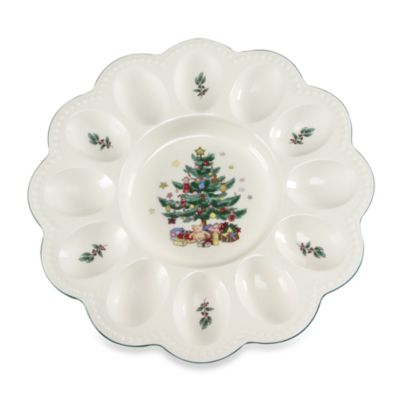 Nikko Christmas Giftware 9 1/2-Inch Deviled Egg Server
Price:
$29.99
Brand:
Nikko
This charming ceramic collector's plate features Santa and his reindeer in a colorful display of Christmas magic. An adorable complement to Nikko's Christmastime dinnerware.