Park B. Smith® Watershed™ Bamboo Basket 24-Inch x 32-Inch Dog Bed in Brown
Price:
$49.99
Brand:
Park B. Smith
Categories:
This cozy cushion provides the perfect spot for man's best friend to curl up and relax. Stylish and comfortable, this dog bed makes a practical addition to any room in your home.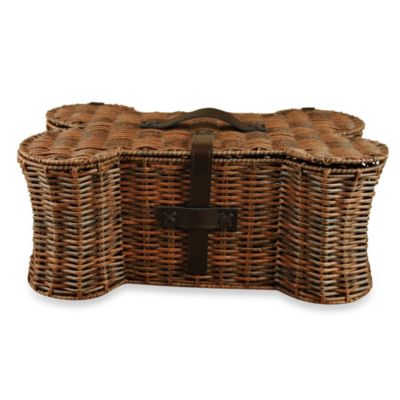 Bone Shaped Pet Toy Small Storage Basket
Price:
$29.99
Categories:
Keep your home neat and free of pet toy clutter with this handsome Bone-Shaped Pet Toy Storage Basket. Designed to keep pet toys out of sight when not in use, this durable basket can hold up to 5 pounds of items.
Happy Graduation Gourmet Gift Basket
Price:
$49.99
Categories:
More > Gourmet Gift Baskets
Tell the graduate how proud you are of their achievement with the Happy Graduate Gift Basket. From an adorable plush dog donning a tassel hat, to the hand clapper and party horn, there's so much to celebrate with this congratulatory present.