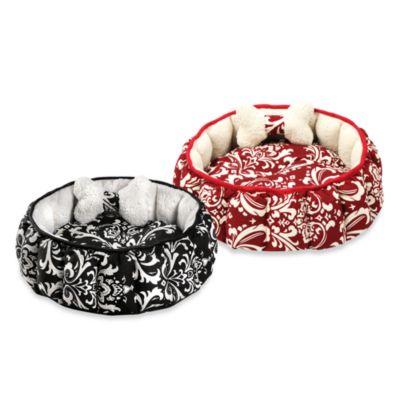 Best Friends by Sheri Royal Cuddler Amsterdam 20-Inch Diameter Pet Bed
Price:
$35.99
Brand:
Best Friends by Sheri
Colors:
black, red
Categories:
Puppies and small dogs will love to snuggle and catch some shut-eye on this stylish, round-shaped bumper bed. Features an eye-catching print design and premium high-loft Sherpa fabric surrounded by a durable canvas fabric.
SnooZZy® Mod Chic Round Shearling Pet Cup in Fuschia
Price:
$19.99
Categories:
This luxurious pet bed by Precision Pet® is designed for small dogs and cats and is made out of a bump chenille microfiber and super-soft suede.