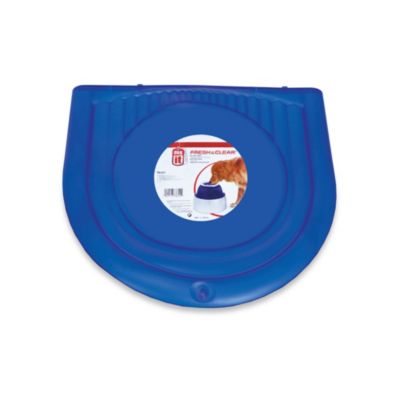 Dogit® Design Large Drinking Fountain Place Mat in Blue
Keep messy food and water spills off your floor with the Dogit Design Large Drinking Fountain Place Mat. Featuring a unique interlocking feature, this durable plastic mat allows you to connect two mats together for more coverage.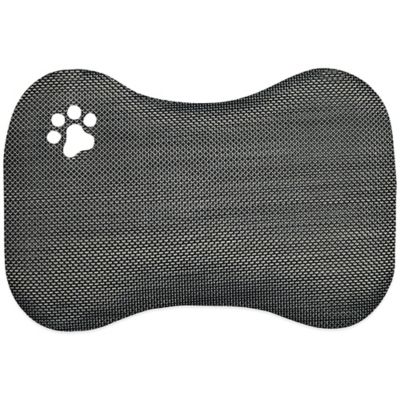 Pet Bowl 16-Inch x 24-Inch Placemat in Black
Beautiful as it is functional, pet mat features a unique design to let your dog eat or drink in eye-catching style. Easy-to-clean mat also helps prevent water or food spills from dirtying up your floor and features a non-skid backing to keep it in place.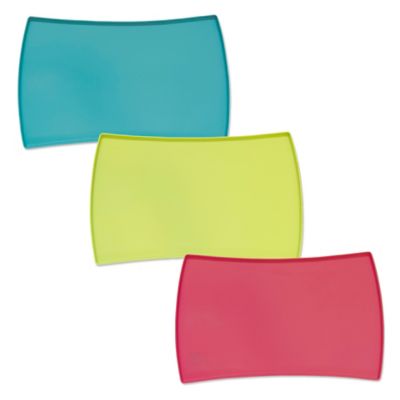 Messy Mutts 18.9-Inch x 11.8-Inch Silicone Food Mat in Red
Price:
$14.99
Colors:
blue, gray, green, red
Categories:
Feed your dog without making a mess with the Messy Mutts Silicone Food Mat. Features a raised-edge border designed to contain spills. Made of heavy-duty, non-slip silicone, mat also helps prevent damage to floors while holding feeding bowls in place.