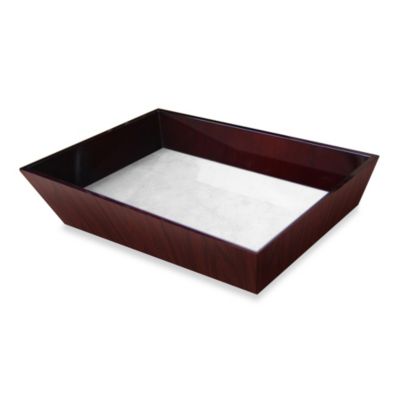 Walden Polished Wood Decorative Vanity Tray
Price:
$29.99
Categories:
Bed & Bath > Bath Accessories > Vanity & Guest Towels
Adorn your vanity or dresser with the Walden Polished Wood Decorative Vanity Tray for a touch of sophistication. Thoroughly painted 4 times with a high gloss finish, the spacious wood tray features a faux stone inlay for a rich granite look.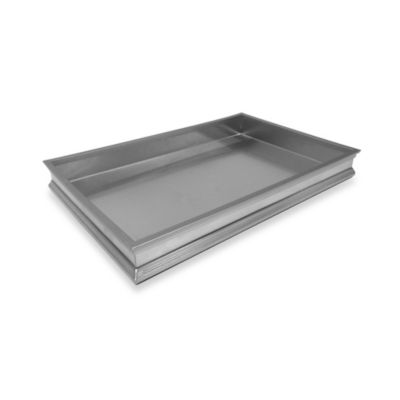 Winthrop Vanity Tray
This vanity tray is in a classic silhouette with a brushed nickel finish. This beautifully crafted tray is a perfect fit for the top of your toilet tank or bedroom dresser and is sure to add a touch of sophistication to your home decor.
Fringe Studio World Destinations Rectangle Glass Vanity Tray
A classic addition to your dresser top or bathroom, this attractive glass vanity tray keeps bottles, jars, brushes, combs, and more neatly organized.