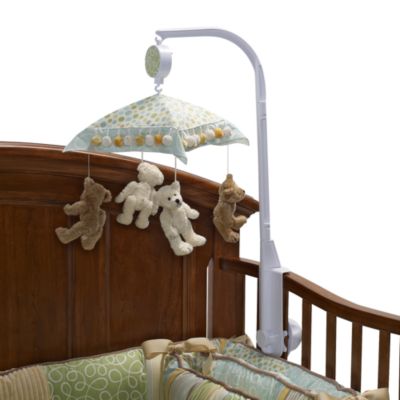 Glenna Jean Finley Mobile
Price:
$54.99
Brand:
Glenna Jean
The Finley mobile features plush bears that turn to the melody of Brahms' Lullaby. Coordinates with the Finley crib bedding.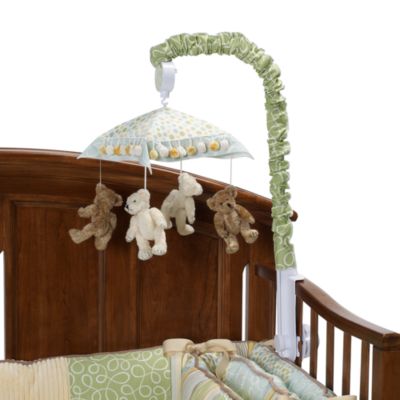 Glenna Jean Finley Mobile Arm Cover
Price:
$22.99
Brand:
Glenna Jean
This pleated pastel green swirl cover is designed to add a splash of color and decorative trim to the Glenna Jean Finley mobile arm. Coordinates with the entire Finley crib bedding ensemble.