Verilux SmartLight 13-Watt Spiral Fluorescent Replacement Light Bulb
Price:
$12.99
Brand:
Verilux
When it's time to replace the bulb in your Verilux lamp, be sure to replace it with an original Verilux Natural Spectrum® bulb.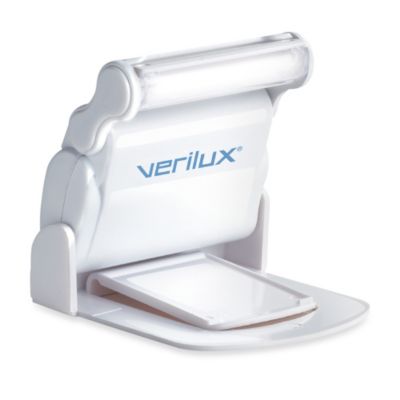 Verilux® Natural Spectrum® Book & Travel Light
Price:
$19.99
Brand:
Verilux
Categories:
More > Audio & Electronics > Home & Office Electronics
Have light, will travel. This palm-sized, lightweight travel light clips to books or e-readers, and features Verilux flicker-free, glare-free Natural Spectrum Daylight, for clear, strain-free light anywhere.
Bel Air 6-Light Fighter Jet Airplane Drop Pendant Light
Price:
$302.99
Brand:
Bel Air
Categories:
Home Decor > Lighting > Novelty Lighting
Take off with this state-of-the-art fighter jet airplane pendant light from Bel Air. The jet light features a needle nose, big tires and lighted engines. Fiery jet engine tail bulbs flicker in bright red for extra effect. Great for a kid's room or office.