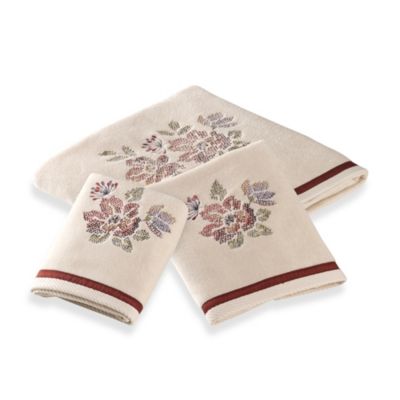 Croscill® Mosaic Floral Hand Towel
Luxurious and plush Hand Towel from the Croscill Floral Mosaic Collection. These cotton towels are beautifully decorated with an embroidered cluster of mosaic flowers that will enliven any bath or powder room.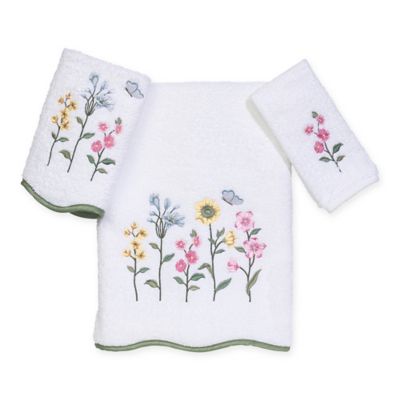 Avanti Premier Country Floral Hand Towel in White
Price:
$14.99
Brand:
Avanti
Embellished with a sweet floral embroidery in shades of pink, blue, yellow and green, these towels will bring a quaint look to your bathroom decor. The scalloped edge finishes it off beautifully.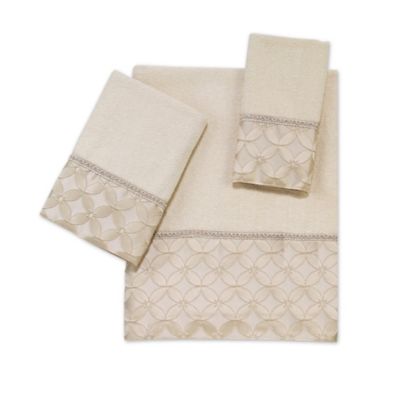 Avanti Floral Grid Hand Towel
Price:
$14.99
Brand:
Avanti
The Floral Grid hand towel Avanti features a beautiful woven fabric band in ivory in a traditional lattice motif, finished with a stylish ivory gimp trim for a tonal, classic look.