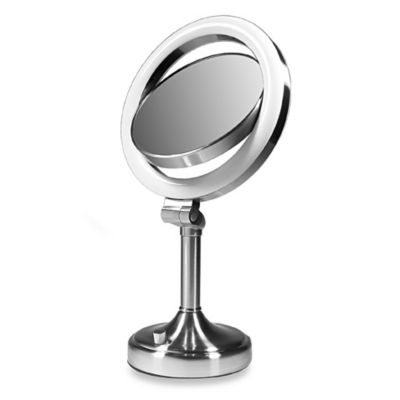 Zadro™ Dimmable Fluorescent Dual-Sided Mirror
Price:
$139.99
Brand:
Zadro
This dimmable fluorescent dual-sided mirror emulates natural sun light. One side has 10X magnifying mirror, while the other side has a standard 1X mirror.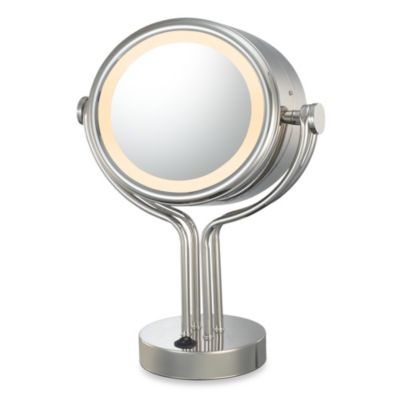 Kimball & Young Lighted 5X/1X Magnification Dual Sided Free Standing Vanity Mirror in Chrome
This free standing bathroom vanity mirror by Kimball & Young has an elegant Victorian design. This chrome mirror is an epitome of refinement. The 9 watt white fluorescent lighting gives it an art deco feel.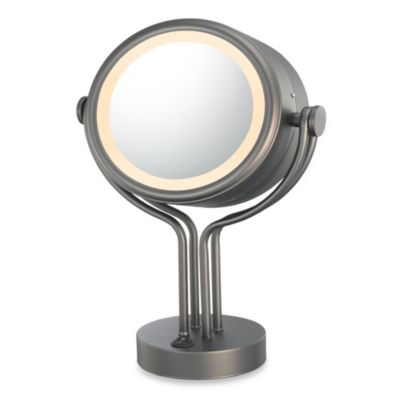 Kimball & Young Lighted 5X/1X Magnification Dual Sided Free Standing Vanity Mirror in Bronze

This free standing bathroom vanity mirror by Kimball & Young has an elegant Victorian design. This chrome mirror is an epitome of refinement. The 9 watt white fluorescent lighting gives it an art deco feel.

]