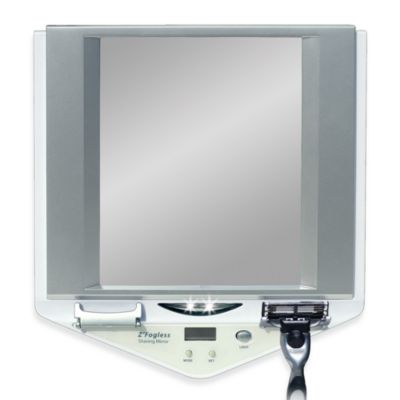 Z' Fogless™ LED Lighted Fog-Free Shower Mirror with LCD Clock
Price:
$29.99
Brand:
Zadro
This 1 X magnification, unbreakable mirror has a patented fog-free coating for use in the shower. LED lights come on automatically and shut off after five minutes, making for easy seeing while shaving, applying facial treatments, or removing make-up.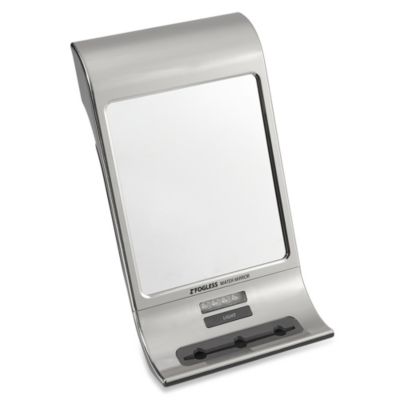 Z'Fogless™ Water Mirror in Stainless Steel
Get a close, smooth, luxurious shave in the shower with the Z'Fogless™ Water Mirror. Break-resistant and guaranteed fog-free, this large, LED-lit, high-quality mirror has a flexible holder to keep razors and other necessities handy.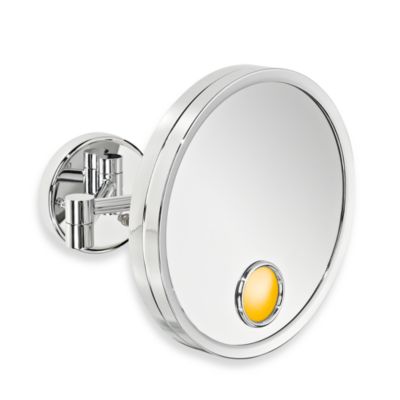 Jerdon Halo Light® 3X Magnification Wall Mirror in Chrome
Price:
$99.99
Brand:
Jerdon
Mirror with three times the magnification mounts on your bathroom wall. Fog free optics enable you to shave or tweeze even after a shower.