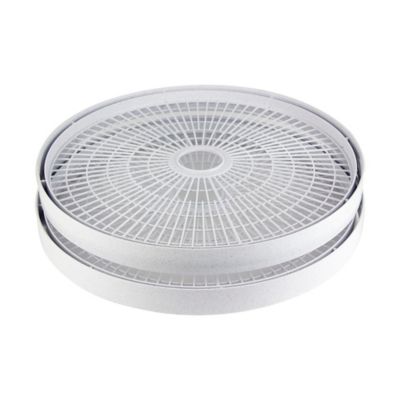 Nesco® American Harvest® Food Dehydrator Add-A-Tray® (Set of 2)
Price:
$13.99
Brand:
Nesco
Add extra space for more drying action with these additional trays. Opaque Vita-Save™ exterior blocks sunlight and helps reduce the loss of minerals and vitamins.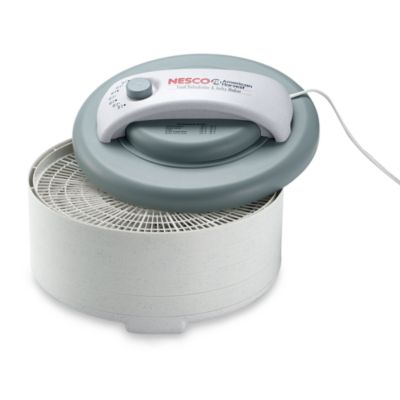 Nesco® American Harvest® Snackmaster® Encore™ Dehydrator and Jerky Maker
Price:
$64.99
Brand:
Nesco
With 500 watts of power and the patented Converga-Flow™ action, dehydrator dries food quickly and evenly. Create nutritious snacks that are low carb, low fat, high in protein and 100% natural.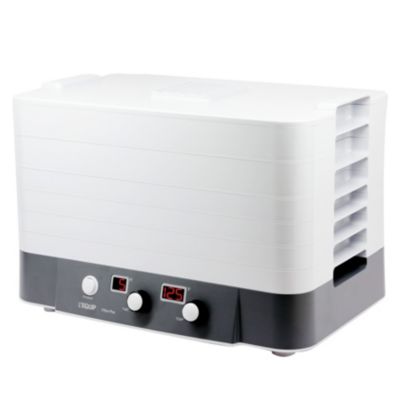 L'Equip® 6-Tray FilterPro Dehydrator
Price:
$149.99
Brand:
L'Equip
Categories:
Kitchen > Specialty Small Appliances > Specialty
The easy to use, 530-watt FilterPro dehydrator from L'Equip boasts 7.2 sq. ft. of drying space and features a clean air filtration system and micro-chip controlled heat sensor that maintains a constant, even temperature to ensure food dries uniformly.