Richell® Premium Plus Freestanding Pet Gate with Door
Price:
$139.99
Categories:
This freestanding pet gate is now higher and includes a walk-thru lockable gate door with adjustable side panels. The pet gate fits doorway and hallway openings from 34-Inches to 63-Inches wide.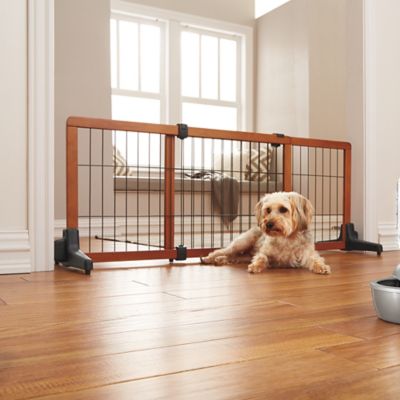 20-Inch Freestanding Extra Wide Pet Gate with Pressure Mount
Price:
$86.99
Categories:
This expandable pet gate is perfect for keeping your pet in designated spaces and is designed to block off openings 40" to 70" wide. Pressure mount allows you to securely place gate between walls without it getting knocked down by your pet.