Monster Fun Pops 4-Piece Set
With the Monster Fun Pop 4-piece Set, you can make homemade popsicles right from your freezer. Fill these frozen treat makers with nutritious fruit juice, pudding, or yogurt for a monster fun time.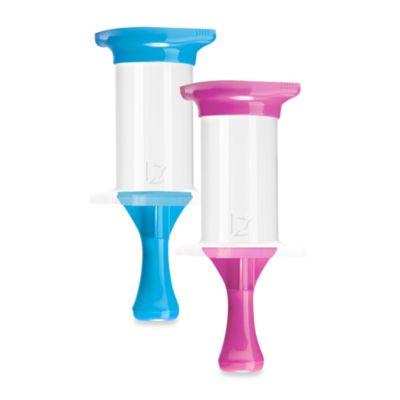 DASH™ Greek Yogurt Push Pop in Pink
Price:
$9.99
Brand:
DASH™
Colors:
blue, pink
Make healthy, fun frozen treats for your entire family with this Dash Yogurt Push Pop Maker. Create custom flavors by adding fruit, syrup, nuts, chocolate morsels and more. Just fill the pop mold with yogurt, pudding or custard and place in your freezer.