Brazos Legends Triple Trouble Pepper Sauces
Price:
$9.99
Categories:
Holiday > Gifts by Price > Under $25
Sauce pack kicks your meals up a notch. Set includes Extreme Heat Blazin' Heat Yellow Pepper Sauce, Bull Snort Smokin' Toncils Hot Pepper Sauce and Bull Snort Butt Burner Jalapeno Pepper Sauce.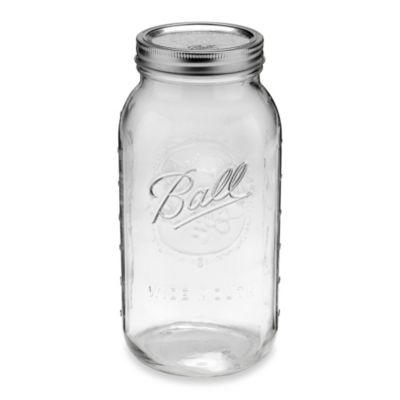 Ball® Half Gallon Wide Mouth Jars (Set of 6)
Price:
$15.99
Categories:
Kitchen > Food Storage > Food Storage Containers
Preserve all your favorite jams, jellies, sauces, mustard and more with these half-gallon wide mouth jars. It keeps foods fresh while also serving as a great décor piece and gift giving option.
Ball® 4-Ounce Quilted Crystal Jelly Jars (Set of 12)

Price:

$10.49

Categories:

These 4-ounce jars are perfect for preserving jams, jellies, sauces, mustards, and flavored vinegars. The Quilted Crystal design adds a decorative touch and makes them a great choice for serving and gift giving.

]