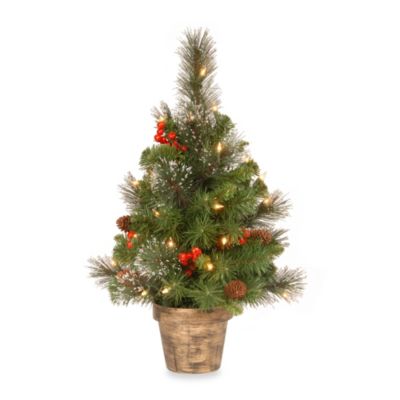 National Tree 2-Foot Crestwood Spruce Tree With White Lights
Price:
$39.99
Brand:
National Tree
Categories:
Looking for a decorated tree for a small space? This 1-piece Crestwood Spruce tree has 35 soft white, long-lasting, energy efficient LED lights, and is battery operated. It features a decorative pot base, silver bristle, cones, red berries and glitter.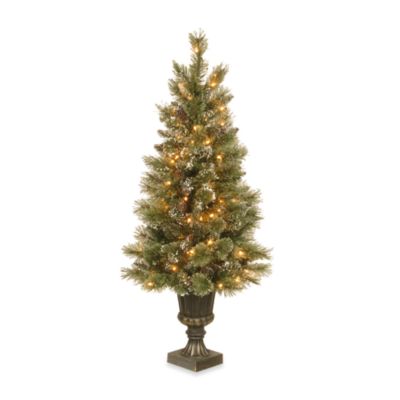 4 Foot Glittery Pre-Lit Pine Entrance Tree with 100 Clear Lights
Price:
$139.99
Brand:
National Tree
Categories:
Pre-lit with 100 clear lights and featuring white-tipped pine cones and glitter-tipped branches, the Glittery Pine Tree is great for your front entrance. It has an attractive urn base and will add a touch of sparkling greenery to your home.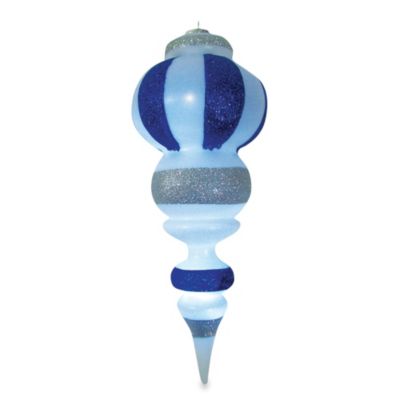 14-Inch Battery Operated Jumbo LED Ornalite Finial
Price:
$22.99
Categories:
This large, battery-operated lighted holiday ornament features white LED illumination to make the finial's glittered blue and silver stripe exterior morph and twinkle. Integrated timer provides convenient automatic operation.