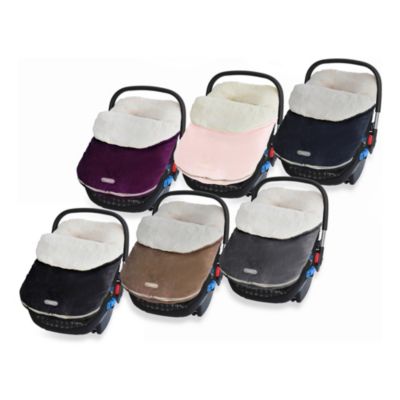 JJ Cole® Infant Original BundleMe® - Apple
Price:
$39.99 Each
RRP:
$42.99
Brand:
JJ Cole
Colors:
black, eggplant, graphite, khaki, navy, pink
Categories:
Home > Baby & Kids > Baby Gear & Travel > Car Seat Accessories
Keep your child cozy and warm in the cold outdoors no matter where you go with the Original BundleMe® -- a terrific alternative to blankets and jackets. The plush polyester inner lining features a luxurious texture next to baby while the soft outer thermaplush keeps baby warm. Not only can the BundleMe® be used with car seats, strollers and joggers, but it features multiple slots for easily feeding safety straps through to rest directly on your child. To regulate temperature, the top can be completely unzipped and removed without disturbing your sleeping child. Suitable for infants up to 21 pounds or one-year old. Measures approximately 26" H x 22" W x 1 1//2" D. 100% polyester. Machine wash. Imported.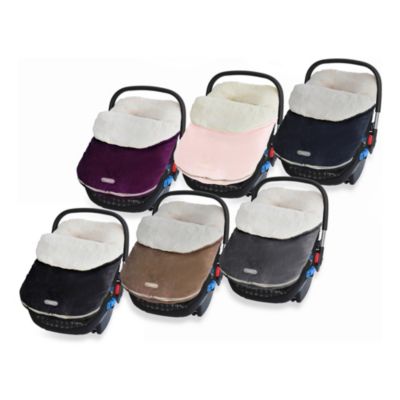 JJ Cole® Infant Original BundleMe® - Sky
Price:
$39.99 Each
RRP:
$42.99
Brand:
JJ Cole
Colors:
black, eggplant, graphite, khaki, navy, pink
Categories:
Home > Baby & Kids > Baby Gear & Travel > Car Seat Accessories
Keep your child cozy and warm in the cold outdoors no matter where you go with the Original BundleMe® -- a terrific alternative to blankets and jackets. The plush polyester inner lining features a luxurious texture next to baby while the soft outer thermaplush keeps baby warm. Not only can the BundleMe® be used with car seats, strollers and joggers, but it features multiple slots for easily feeding safety straps through to rest directly on your child. To regulate temperature, the top can be completely unzipped and removed without disturbing your sleeping child. Suitable for infants up to 21 pounds or one-year old. Measures approximately 26" H x 22" W x 1 1//2" D. 100% polyester. Machine wash. Imported.

]