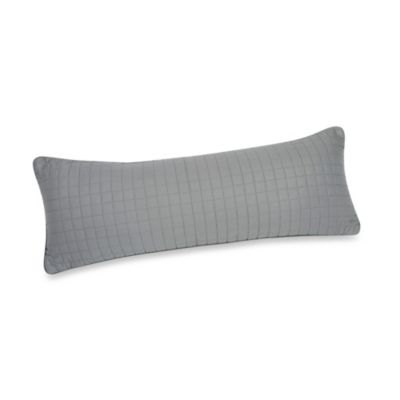 Downtown Company Urban Quilted Cotton 12-Inch x 32-Inch Pillow in Quarry Gray
Price:
$56.99
Brand:
Down Town Company
The Downtown Company Urban Quilted Coverlet Set transforms your bed into a contemporary and sleek place to lay your head with. The Egyptian cotton quilted fabric brings a chic look to any room with its 1" dimensional squares and piped edges.
Paws & Claws Aztec Jacquard Quilted Cozy Bed in Midnight Gray
Price:
$24.99
Categories:
This delightfully stylish and supremely comfortable pet bed features an exquisite Jacquard pattern on the outside wall and welt, plus a luxurious coral-colored fleece inside wall and cushion. Measures 26" x 22" x 10".