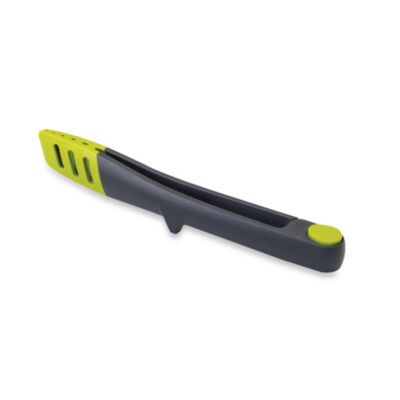 Joseph Joseph® Elevate™ Lockable Tongs in Grey and Green
Price:
$11.99
Categories:
Kitchen > Kitchen Tools & Gadgets > Cooking Utensils & Holders
The Elevate™ Lockable Tongs have gripping teeth, an integrated tool rest, and an innovative locking button for easy storage. The nylon head is heat resistant up to 200 degrees and safe on non-stick cookware, making it a perfect cooking tool.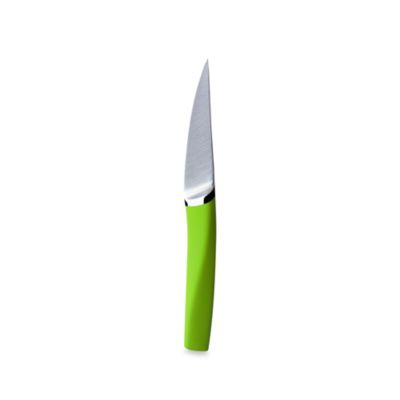 Art and Cook 3 1/2-Inch Parer in Green
Price:
$7.99
Categories:
Kitchen > Cutlery > Open Stock Knives
Stylish knives are perfectly formed in a seamless flowing length of steel. Blade forged from high carbon, stain-resistant steel, knives are quality controlled and tested by laster.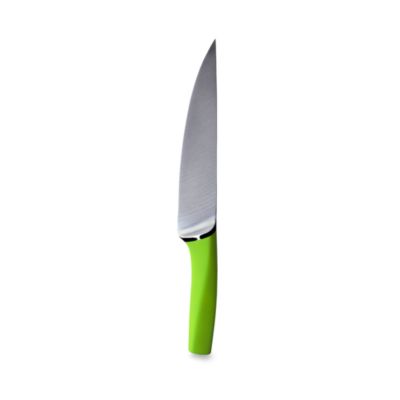 Art and Cook 8-Inch Chef's Knife in Green
Price:
$14.99
Categories:
Kitchen > Cutlery > Open Stock Knives
Stylish knives are perfectly formed in a seamless flowing length of steel. Blade forged from high carbon, stain-resistant steel, knives are quality controlled and tested by laster.

]