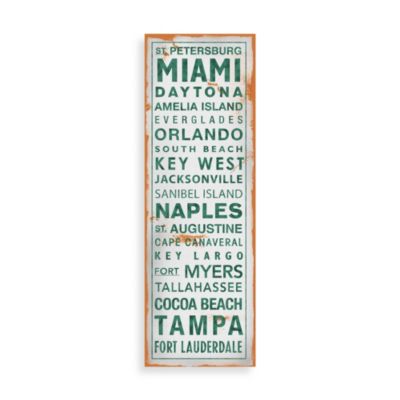 Florida Places Wall Art White/Green
In cheery orange, white and green, this wall art listing some of Florida's greatest locations will instantly bring sunshine into the room.
Abstract Bloom 3 Wall Art in Green
Decorate your space with a floral fantasy of silhouettes on a white background with Abstract Bloom wall art. In colors that are easy to accessorize with, customize your own look with the unique compositions available.