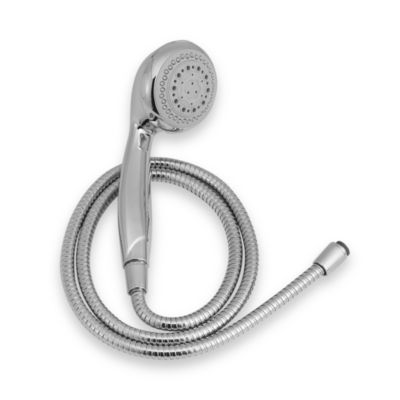 Rain Spa Deluxe 8-Setting Handheld Showerhead
With this handheld showerhead, you can easily choose from Rain, Massage, Mist, Aeration, Shut-Off Pause and three combination settings for the total spa experience. Plus, the Mist and Shut-Off Pause settings save water and energy.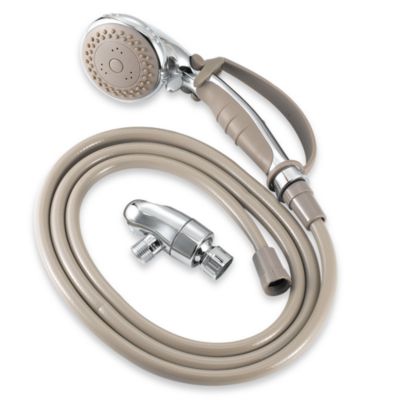 Moen® Home Care™ Handheld Showerhead Chrome
Price:
$69.99
Brand:
Moen
The easy-to-turn, oversized spray control of this showerhead allows you to choose from shower, pulsating, massage or pause settings. The pause control is great to reduce water flow when needed.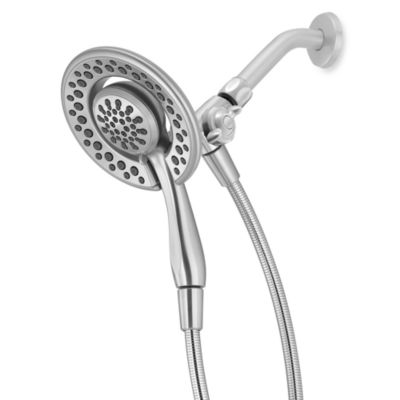 Delta In2ition™ Two Showers in One in Satin Nickel
Price:
$59.99
Brand:
Delta
This Delta 4-spray handheld shower/shower head combo pack has a three-way diverter so you can use the handheld or fixed showerhead, or both at the same time. You can also use the "pause" function to conserve water.