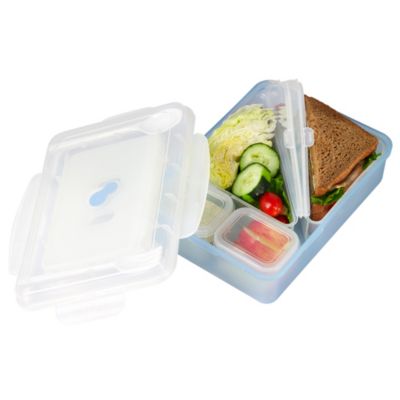 Rove Bistro Box with Gel Insert in Blue
Price:
$14.99
Brand:
Tabletops Unlimited®
Categories:
College > Eat > Food Storage
Enjoy your lunch any way you like it with the Rove Bistro Box with Gel Insert. The Bistro Box is microwaveable, so you can heat up your food. It also keeps food cool and dry, which is great for leftovers. The Box can be used as a service tray, as well.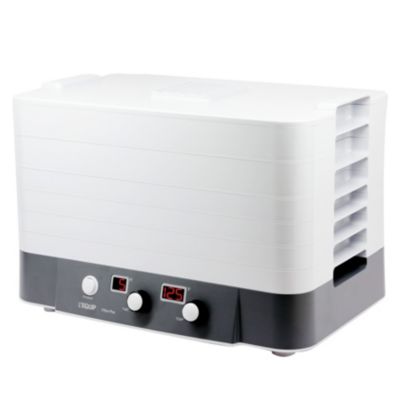 L'Equip 6-Tray FilterPro Dehydrator
Price:
$149.99
Brand:
L'Equip
Categories:
Kitchen > Specialty Small Appliances > Specialty
The easy to use, 530-watt FilterPro dehydrator from L'Equip boasts 7.2 sq. ft. of drying space and features a clean air filtration system and micro-chip controlled heat sensor that maintains a constant, even temperature to ensure food dries uniformly.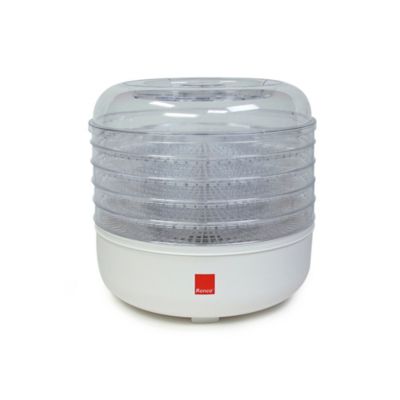 Ronco® Five-Tray Electric Food Dehydrator
Price:
$39.99
Brand:
Ronco
Categories:
This quiet operation food dehydrator features five interchangeable trays. Electrical heating coils produce convection air flow with an internal operating temperature of up to 133° for evenly dried food. Instructional booklet with recipes included.